The most powerful spatial training tools are now integrated
and available as a unified solution for hybrid work
Train-to-Work®
Altoura 5
| Dynamics 365 Guides
HoloLens 2
The fastest and easiest way to evaluate Altoura, Dynamics 365 Guides, Remote Assist and HoloLens 2
The Train-to-Work Jumpstart is a turnkey pilot program to evaluate the only immersive training solution that spans virtual and physical environments. Frontline workers train in Altoura's virtual environment on virtual equipment before they transition to the front lines and use Microsoft Dynamics 365 Guides for real-time AR assistance in the physical environment on physical equipment.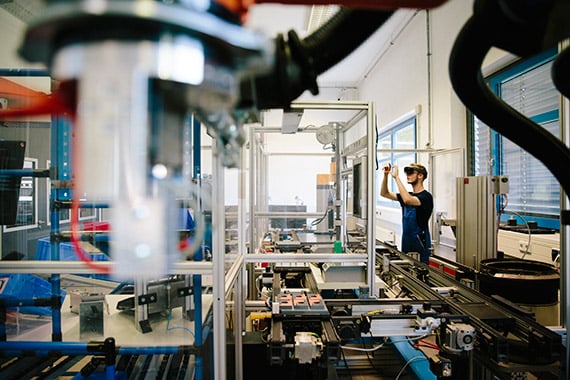 8-week pilot

Envisioning session to understand the business case, establish KPI's and measure ROI

1 3D model of your piece of equipment

1 virtual training experience in Altoura

1 augmented training experience in D365 Guides

1 loaner HoloLens 2

All software licenses included

Business value report and project video

Business recommendations
Featured Capabilities & Benefits
HoloLens 2
The world's most sophisticated, enterprise-ready head-mounted device for frontline worker productivity
Virtual Training
Altoura will author step-by-step training on a 3D model to enable your workers to train in a virtual environment - and we will train your team how to use our no-code tool to author experiences
Remote Calling
Enabled by D365 Remote Assist, workers get access to remote calling to any Teams user so they can receive live support and annotation
Guided Instructions
Altoura will author step-by-step hands-free task guidance on your physical equipment using D365 Guides
3D Model of your Equipment
Altoura will build a 3D model of your equipment from photos, CAD, or scans
Project Video + ROI Report
Altoura will capture the productivity opportunity for your company and produce a short video for internal use and evangelism
Get a Jumpstart demo
Complete the form to get in touch with our sales team to see Train-to-Work in action. We'll show you how you can use Altoura, Dynamics 365 Guides, and HoloLens 2 to build experts and heros while you improve productivity, engage workers, and lower costs across your organization.