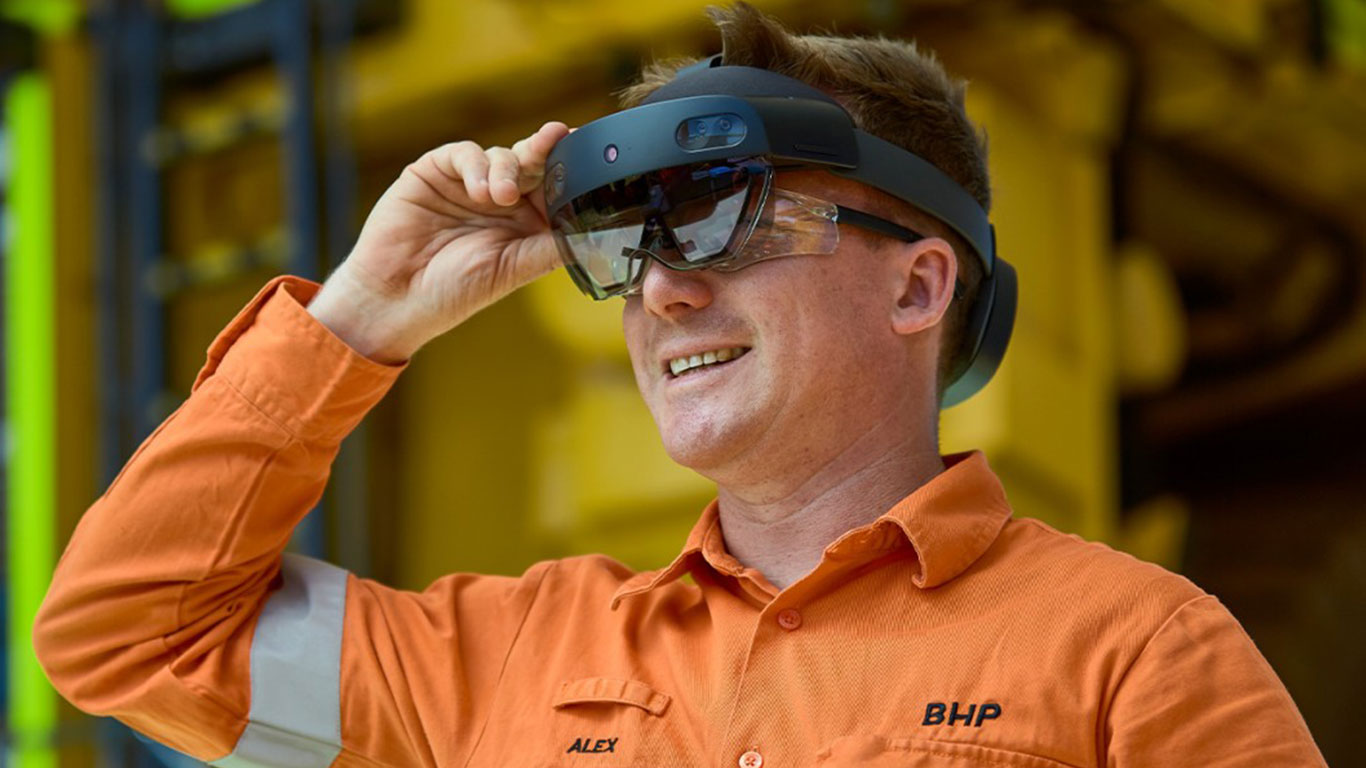 The Mining Industry's Historical Challenges
The Mining industry has historically faced many challenges that new emerging technologies such as Augmented Reality (AR) may solve.
Mining has been a hazardous industry. Operating heavy equipment, working in confined spaces, and being exposed to excessive noise and rough environments represent just a few of the hazards miners face daily.
Another challenge the industry faces is that it has primarily been male-dominated. Mining companies want to change this by pursuing inclusion and diversity in their workforce and hope new technologies such as Augmented Reality will help them accomplish this.
Alex Bertram of BHP
We spoke to Alex Bertram from BHP, the largest mining company in the world. He is also an in-residence industry product manager for mixed reality and IoT for the mining industry at Microsoft.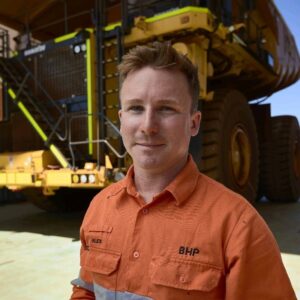 "I work for BHP, iron ore operations in Western Australia. My focus in that role is really on frontline safety and how we use emerging technologies, IoT, mixed reality, and others to keep our people safe and out of harm's way."
"There's really 2 areas where I see opportunity to improve the way we work in mining. The first is around frontline safety, how we design work, and establish new ways of working that engineer out risk.
The second is around driving inclusion and diversity. How do we design experiences and work to ensure that they're inclusive and enable people with different abilities to participate fully in the workforce?"
– Alex Bertram, BHP
Augmented Reality
New technology is emerging that shows promise to revolutionize many industries, such as mining. Augmented Reality can place virtual elements in your physical environment. This may revolutionize things such as hands-on training and remote assistance.
Platforms such as Microsoft Hololens and Altoura, a spatial computing platform for remote collaboration are proving to be pioneers in this new technology.
Augmented Reality and The Mining Industry
What if a miner could accomplish many of their daily responsibilities remotely. Not only would this create a safer work environment, but it would also open up possibilities of having a more diverse workforce.
We've identified two primary areas Augmented Reality has the potential to revolutionize this industry.
Lawrence Crumpton, Mixed Reality Solutions & Partners Lead South East Asia at Microsoft, gives us some perspective.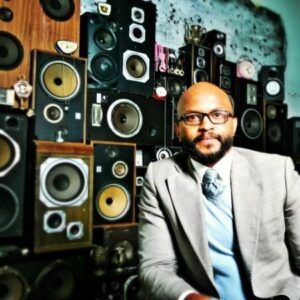 "The First is remote assistance, where you have an expert placed somewhere else in the world, and they're trying to help someone who is skilled who is onsite, but they may not be an expert in the problem that they're experiencing."
-Lawrence Crumpton, Microsoft
Instead of having an expert who might need to fly anywhere in the world at a moment's notice, they can immediately be available virtually to help resolve issues. Not only does this save the time and expense of travel, it significantly reduces the amount of friction, such as safety certifications and regulations needed before you can get an expert onsite.
"We see a huge reduction, not only in getting the time to resolution down, where we're not suffering massive outages, and you have to halt production but also in terms of identifying the problem, being able to identify a resolution very quickly and then be able to repair it correctly the first time."
-Lawrence Crumpton, Microsoft
Now, multiple experts can also look through one person's eyes on the ground and ask questions needed for diagnosis. Involving numerous experts leads to quicker resolution times automatically.
The other primary area in which Augmented Reality is revolutionizing mining is on task guidance and training.
"You can holographically put instructions and even understand where your hand movements are in a 3-dimensional space that guide a person step-by-step through troubleshooting and doing maintenance or operational tasks."
-Lawrence Crumpton, Microsoft
Augmented Reality also allows for training on very complex and dangerous tasks.
"I can give you a full-scale, 3-dimensional model that teams of people can expert practice on. I can take it apart, practice reassembly. I can hold a physical part in my hand while eyeballing exactly where it needs to go in a full-size reconstructed 3-dimensional model. So that when I get on-site, it's not the first time I've seen it, not the second time I've seen it, but it's the 100th I've seen it this week and without all of the additional overhead costs of getting your hands on the asset, taking the asset out of operation and, more importantly, none of the safety risk."
-Lawrence Crumpton, Microsoft
Although many challenges remain, the future of the mining industry is looking bright. Augmented reality will revolutionize mining, and technologies such as Microsoft Hololens and Altoura, a spatial computing platform for remote collaboration are poised to lead the charge.
You May Also Like
Author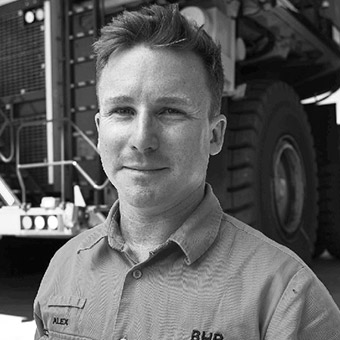 ALEX BERTRAM
Senior Product Manager, Dash (IoT & MR), BHP